Mauli Sai Developers was founded with an aim to develop properties in Residential, Commercial and Retail Sectors. Having been in the industry for a long time, the organization concentrates on attaining excellence in construction industry. Passionate about quality, Mauli Sai Developers believes in giving its customers the kind of living space that no one can replicate. It is an organization where quality meets aesthetics and passion meets perfection. It is the group's distinct philosophy, vision and core values that has helped the company grow.
CHOOSE PROPERTY
That Suits Your Lifestyle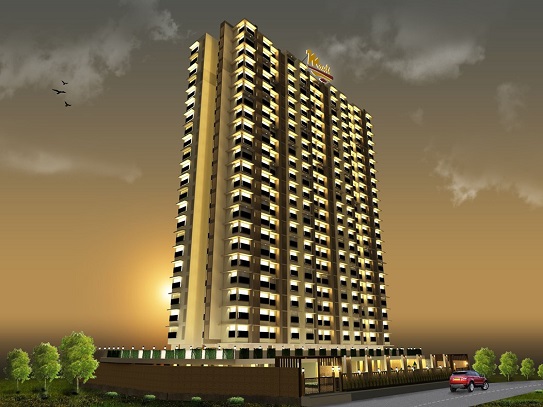 Standing right on the western express highway, a convenient modern home to match the rush of Mumbai.
Nestled in the quietness of this beautiful city, sighting views of the Sanjay Gandhi National Park. A perfect home for a relaxed lifestyle.
ABOUT US
Welcome to Mauli Sai Developers.
A driving force in Maharashtra's real estate sector since 2002, Our flawless execution, innovation design & quality at the core of each project has led us to flourish in this business. The cherished lifestyle for the elderly, youth and children has evolved over time at our residence.
VALUES OF SMART LIVING IN MAULI RESIDENCE
AT OUR RESIDENCES WE WANT TO TAKE CARE OF YOU
Testimonials
WHAT OUR CUSTOMERS SAY?
I own a 2bhk flat in Mauli Pride built by Mauli Sai Developers. It is one of the finest investments i've made. The flats are very spacious with very good ventilation and full length windows that bring in lots of natural light throughout the day. You are provided with various amenities. The location is very accessible to nearby malls, schools, hospitals, airport and one can also avoid the morning traffic while getting to work. There are many good restaurants and cafes nearby. They have a metro station coming up right opposite to the property which makes public transport much more accessible. There's also a bus stop and autorickshaw stand right outside the building.
The flat I own in Mauli Omkar is very spacious and has a friendly environment. They provide with a lot of good amenities. We have many food options and malls nearby. The location is very accessible and the staff is very welcoming. The view from the building is very beautiful as well.
I'm a proud flat owner at mauli classic,a project by mauli sai developers.My house has a beautiful highway view. They make very affordable, beautiful and convenient homes.
I have bought a flat in Mauli Pride which is one of the beautiful projects of Mauli Sai Developers . I appreciate their efforts to focus on customer needs.Staff of Sales and marketing department is very co operative which look into minute details asked by customers. I highly recommend Mauli Sai Developers to build your own dream home.